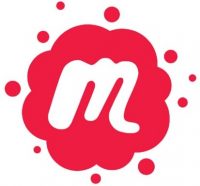 The theme for this year is Vision 2020:
It's never too late to be what you were meant to be.
– George Eliot
Each month centers on a specific personal growth topic – such as authenticity, happiness, procrastination, understanding thoughts & choices directly affect our life, keys to success and achievement, confidence & stepping out of the Comfort zone, emotional intelligence, values, effective communication, finding and using our individual Super Power, and more.
Members receive weekly support emails with articles, tips, suggestions, and other personal growth-related "food for thought" type information centered around each month's theme. (see the Meetup About page for more info)
Early in 2020, the PGMU initiated a yearly membership fee of $20.20.
There are several ways to pay your Personal Growth Meetup annual membership. Meetup.com has a built-in payment system using WePay. Go here to online at Meetup.com This method will auto-renew 12 months from the date you pay.
If you would rather use a different online payment system, you can use the button below. (Please note, paying this way will not auto-subscribe you. If you do not renew, Meetup.com will automatically cancel your membership.)
Other ways to pay:
Call me and I will enter it online for you using the Square Virtual Terminal.
Contact me and I can send you a Square invoice.
Pay in person at a Meetup meeting: cash, check, CC swipe